Nationwide Chaplains provide Emergency Response Chaplain certification, Crisis Counsel, and Critical Incident Stress Management services by certified Counselors and Chaplains
Contact us at 847-890-5003 

or email us today to learn more
We Will Meet You In Your Emergency!
NCS Certified Chaplains help Emergency Responders balance the transition between all three of their personal and professional worlds (home, department and street) by using effective mentoring techniques, consistent encouragement and a spiritual covering that provides a sense of protection through the challenging times.
Negative consequences will develop without proper knowledge of how to navigate these worlds effectively. Consequences may include broken families through divorce, depression, medical dependencies, lack of hope, loss of self-confidence, addictions and possible loss of life.
The mission of an NCS Certified Chaplain is to offer Emergency Responders and their families a safe haven where confidential relationships of trust are established so as to provide effective education, emotional support and appropriate mitigation (options for recovery) of the risks or challenges that surround their daily lives.
[Contact us today to learn more]
Benefit to

Family
Confidentiality
Peace of Mind
Faith Influence
Counsel for Spouse, Children, etc.
Personal Assistance
Pre Marital
Post Marital
What We Do
NCS provides exceptional Emergency Response Chaplain services by integrating our Certified Chaplain program into first responder agencies without disrupting the departments primary mission – to serve and protect the community.
Chaplain Certification & Ongoing Training
NCS has developed a unique comprehensive Certification course that includes academics, simulated incidents and on-the-job Emergency Responder experiences. Additionally, on-going proficiency training is required of all NCS Certified Chaplains.
Chaplain Placement into Public Safety Agencies
NCS places our Certified Chaplains into Emergency Responder agencies (police, fire, 911 call-centers, etc) across the nation. Our staff then mentors Chaplains while soliciting feedback from Command Staff during their first year in service.
Crisis Counseling Public Safety & Family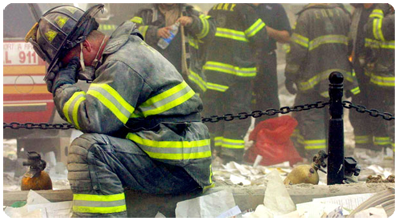 NCS provides comprehensive certified Critical Incident Stress Management (CISM) services (debriefing, defusing, discussion and aftercare) to Emergency Responders throughout times of distress – while on or off the job.
SPEAKING ENGAGEMENTS

Guest Speaking: Breakfast, Lunch, & Dinner Engagements

Guest Preaching: Retreats, Leadership, and Memorials

Retreat Keynote and Breakout Speaker

Elder/Trustee (Leader) on site  Devotionals
CEREMONIES

Public Invocations & Benedictions
CISM EVENTS

Crisis Incident Management

Critical Incident Debriefings
[Contact us today to learn more]
YOU ARE AN OVERCOMER
Your struggle is not your own. We are in this together.  NCS exists for this purpose. Complete this confidential form to reach out.  You are safe with us.